keyboard_arrow_right
keyboard_arrow_right

Community Jam Session on Saturday, August 12 Q & A
Community Jam Session on Saturday, August 12 Q & A
July 27, 2023
Q: What is a community jam session?
Community jam sessions are a way for musicians of all levels to come together, connect and create music in a casual and supportive environment. Jam sessions bring musicians from all walks of life together. This session is open for anyone who wants to participate, whether they are a seasoned musician or a beginner. It's an opportunity for people to share their passion for music and engage in a collective musical experience. Unlike more formal performances or rehearsals, community jam sessions have a laid-back atmosphere.
Mulberry Jam, an acoustic old-time string band based in the Memphis area, will lead the community jam session.  Mulberry Jam will perform in The Settlement Pavilion prior to the jam session at 12:15 p.m. Find the full schedule of events for the David Crockett Birthday Celebration here.
Q: How do I know if I am ready for a community jam session?
If you have a basic understanding of your instrument and a desire to collaborate and learn from others, you're ready.
Q: Are there any specific rules or etiquette I should follow during the jam session?
 Discovery Park's community jam session will be informal and laid-back, but it is still essential to be respectful and considerate while others are playing. Listen attentively to other musicians and be responsive to their cues and give space for everyone to take turns and share the spotlight.
 Q: What is the purpose of a community jam session?
A jam session provides a collaborative environment for musicians to improvise and play music together.
Q: How do beginners prepare for their first jam session?
Beginners can prepare for their first jam session by choosing a few songs to play and having a good understanding of the songs they will perform.
Q: How do I register to participate in Discovery Park's community jam session on Saturday, August 12?
 Those participating in Discovery Park's jam session can register by arriving at Discovery Park by 1:00 p.m. with an acoustic instrument. All participants must enter through the main entrance of the Discovery Center. Each participant with a string instrument receives free admission. The jam session will take place in the Settlement Pavilion on the north side of Heritage park.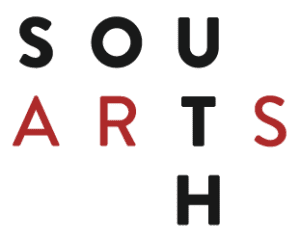 This presentation is funded in part by a grant from South Arts in partnership with the National Endowment of the Arts and the Tennessee Arts Commission.